O Say Can You Sing?
National Anthem Singing Contest
Thank you for checking out the Star-Spangled Banner singing contest sponsored by the Smithsonian's National Museum of American History and USA WEEKEND. The entry and voting period for is now closed (April 13, 2009). Over 800 eligible entries were submitted (thank you, contestants!) and thousands of people rated and commented on their favorite singers.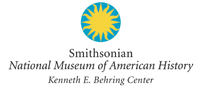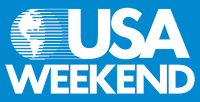 Grand Prize Winner
Jordan Shelton of Arvada, Colo., was selected as the grand-prize winner of the Star-Spangled Banner YouTube Singing Contest. The following artists generously agreed to donate their time and expertise to select the winning performance: pop singer-songwriter, DeLyn; international, Grammy Award-winning guitarist and singer, José Feliciano; jazz keyboardist, composer, and producer, Marcus Johnson; and pop singer-songwriter and winner of the sixth season of TV's "American Idol," Jordin Sparks.
As Grand Prize winner, Jordan performed the national anthem at the Museum in Washington, D.C. and at the Baltimore Orioles vs. Atlanta Braves game, both on Flag Day (June 14, 2009). The prize, made possible by Grand Blanc Travel, included a trip for two to Washington, D.C., including airfare; tickets and transportation to a Baltimore Orioles baseball game; and $400 in spending money. Three nights lodging were provided by JW Marriott Washington, D.C., a luxury hotel located on Pennsylvania Avenue within walking distance to the White House, the National Mall, the National Museum of American History, and a myriad of dining and shopping destinations.
Watch Jordan's winning entry below and view her Flag Day performance.
Read more about the winner.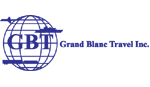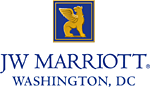 Semi-Finalists
Fifteen semi-finalists were selected according to popularity on YouTube, vocal performance, originality and accuracy of lyrics.
The following 15 contestants were selected as semi-finalists:
Maria Albani, Sevierville, Tenn.
Sahara Rain Brown, Shawnee, Okla.
Angela Carr, Nashville, Tenn.
Patrick Clark, Mason, Ohio
Alex Fischbach, Morrison, Ill.
Christie Fleeman, Citrus Heights, Calif.
Amanda Gaura, Chicago, Ill.
Maurice Mataban, Saint James, N.Y.
Juliet Miles, Fort Myers, Fla.
Danielle Erin Rhodes, Astoria, N.Y.
Elizabeth Anne Russell, College Station, Texas
Drew Sellers, Ewa Beach, HI
Jordan Shelton, Aravada, Colo.
Nathaniel Tao, Ithaca, N.Y.
Talia Walsh, Scranton, Pa.
All semi-finalists received a signed copy of the book "The Star Spangled Banner: The Making of an American Icon."
Learn More
Get the Latest
Stay in touch! Subscribe to our free monthly e-mail newsletter for information about contests, exhibitions, events, educational resources, and more. You can also follow us on Twitter.
It's Your Turn to Sing the National Anthem
Love to sing but didn't make the contest deadline? Sing anyway! Learn about the melody Francis Scott Key used for his song. Then download the lyrics and sing along.